We celebrated the new by allowing the aged-sharpened, long-mouthed terroirs, the fruitful freshness of the roots to the east of the Massif Central in the various poor granites of the Beaujolais. There are several crus in the Beaujolais, each with its own particular identity of soils and human hands that sculpt them into ever-living juices. From Morgon to Fleurie, to Juliènas, to Brouilly and its Côte (de Brouilly), Regnié and Moulin à Vent and beyond, capturing the revolutionary naturalness of vines and wine, the rawness of Gamay, once deposed princess, now Queen of the Poor (Crus).
Until November 30th, all Beaujolais crus wines will be discounted by 5%, and orders over 150 euros will receive a 10% discount.
To buy, you can visit us in our garage (Mondays, Thursdays and Fridays from 4pm to 8pm) or place an order by sending the completed file to encomendas.goliardos@gmail.com.
If you place an order for €60 or more, we can deliver free of charge in the Lisbon area. For shipments outside Lisbon, the shipping price will be quoted after receiving the order with address and telephone contact.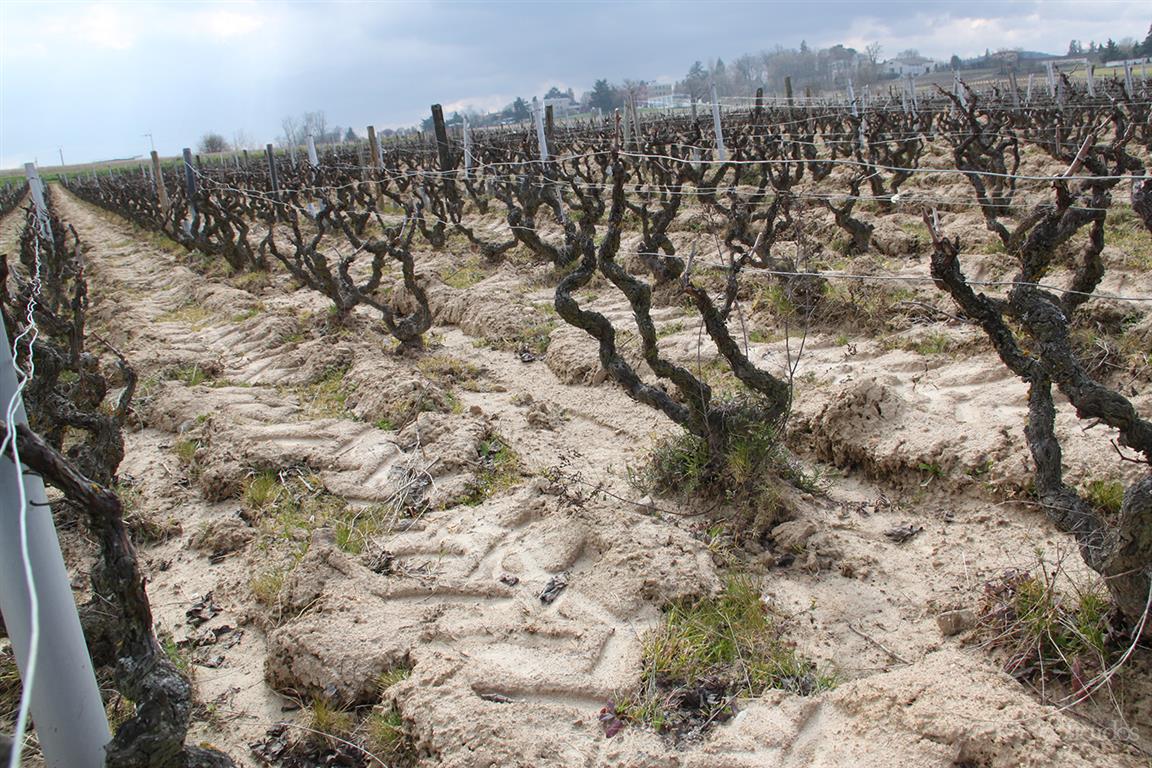 The region
Situated to the north of Lyon, between the Mâconnais and the Rhône, Beaujolais has disproved Philippe le Hardi's 1394 ban on the Gamay variety in Burgundy, which led to Jean-Claude Chanudet (aka Le Chat) from Villié-Morgon being told that he doesn't go to Burgundy because he doesn't have a passport to enter… It's true that while Gamay often gives mediocre results in Burgundy, where it is sold under the name Bourgogne Passetougrain, in the poor granite lands of the Beaujolais crus (Moulin à vent, Fleurie, Morgon, Brouilly, Chiroubles, Juliénas), it shows a youthfulness in its youth and a finesse over time that explains why, at the beginning of the 20th century, Moulin à Vent or Morgon sold at the same price level as crus bourguignons. At the end of the 1980s, inspired by the work of Jules Chauvet, Marcel Lapierre's « gang », a group of producers dissatisfied with the industrial turn in agriculture, idealists and nutters in good measure, such as Le Chat, Jean Foillard, Jean-Paul Thévenet (the Octopus), Guy Breton (P'tit Max), revolutionised the local scene with research that began in the vineyard and continued in the cellar, to make wines naturally and to dispense with corrective products as much as possible. And so it was that the wave of natural wine made its mark in France and beyond. Today, the sons and daughters of that generation are coming into play and this joyful, festive, excessive region, fuelled by the situationist movement of Guy Debord and Alain Braik, as well as by the rebellion of the cornered Gauls, continues to work miracles with a despised grape variety and give us some truly thirsty wines that can be transformed into rarities that defy time.
The Gamay
The history of Gamay was not helped by Duke Philippe le Hardi banishing it from Burgundy in 1394 for the following reason: « Un très-mauvaiz et très-desloyaulx plant nomméz Gaamez, duquel mauvaiz plant vient très-grant habondance de vins… Et lequel vin de Gaamez est de tel nature qu'il est moult nuysible a creature humaine, mesmement que plusieurs, qui au temps passé en ont usé, en ont esté infestés de griez maladies, si comme entendu avons; car le dit vin qui est yssuz du dit plant, de sa dite nature, est plein de très-grant et horrible amertume. Pour quoi nous… vous mandons… solennellement à touz cilz qui ont les diz plans de vigne des diz Gaamez, que yceulx coppent ou fassent copper en quelque part qu'ilz soient en nostre dit païs dedens cing mois »
« A terrible and disloyal plant called Gaamez, from which abundant quantities of wine come… And this Gaamez wine is of such a nature that it is very harmful to the human creature, so much so that many people who have had it in the past have been inflicted with serious illnesses, as we have heard; because the said wine of said plant, of said nature, is full of great and horrible bitterness. For this reason, we solemnly order all those who have Gaamez vines to cut them down or have them cut down, wherever they may be in our country, within five months. »
Probably of Burgundian origin, it is an early-ripening variety, sensitive to scalds and wood diseases. Almost two thirds of the plantations of this variety in France are in the Beaujolais region. It is in the poor granite soils of the Beaujolais crus (Morgon, Moulin à Vent, Fleurie, Brouilly, Juliénas, Chenas, Saint-Amour) that Gamay manages to prove itself to be both gluttonous in its youth and capable of ageing, gaining a finesse and breed that put the Beaujolais crus on a par with red Burgundies in the 19th century and belies its inability to produce good wines. Generally vinified in carbonic maceration with whole bunches. The wines from domaine Lapierre, Foillard, Chamonard, Thévenet, Joubert… testify to the quality of Gamay planted on suitable land.