Autumn is finally here. The rain that accompanies it, the cold that warms us up at home and in a welcome return we revisit Dão, the origin of Uvelhas Negras and Pelludas (hairy) donkeys, the freshness and sapidity of the granite of the Serras do Centro and the humid depth from the clay of Penalva.
From 1 to 15 November 2023, we'll be sharing the historic mountain wine region with dozens of white and red varieties, from whites to macerated to clairets and more or less light reds.
For the next two weeks, all Dão wines will be discounted by 5%, and orders over 150 euros will receive a 10% discount.
To buy, you can visit us in our garage (Mondays, Thursdays and Fridays from 4pm to 8pm) or place an order by sending the completed file to encomendas.goliardos@gmail.com.
If you place an order for €60 or more, we can deliver free of charge in the Lisbon area. For shipments outside Lisbon, the shipping price will be quoted after receiving the order with address and telephone contact.
The region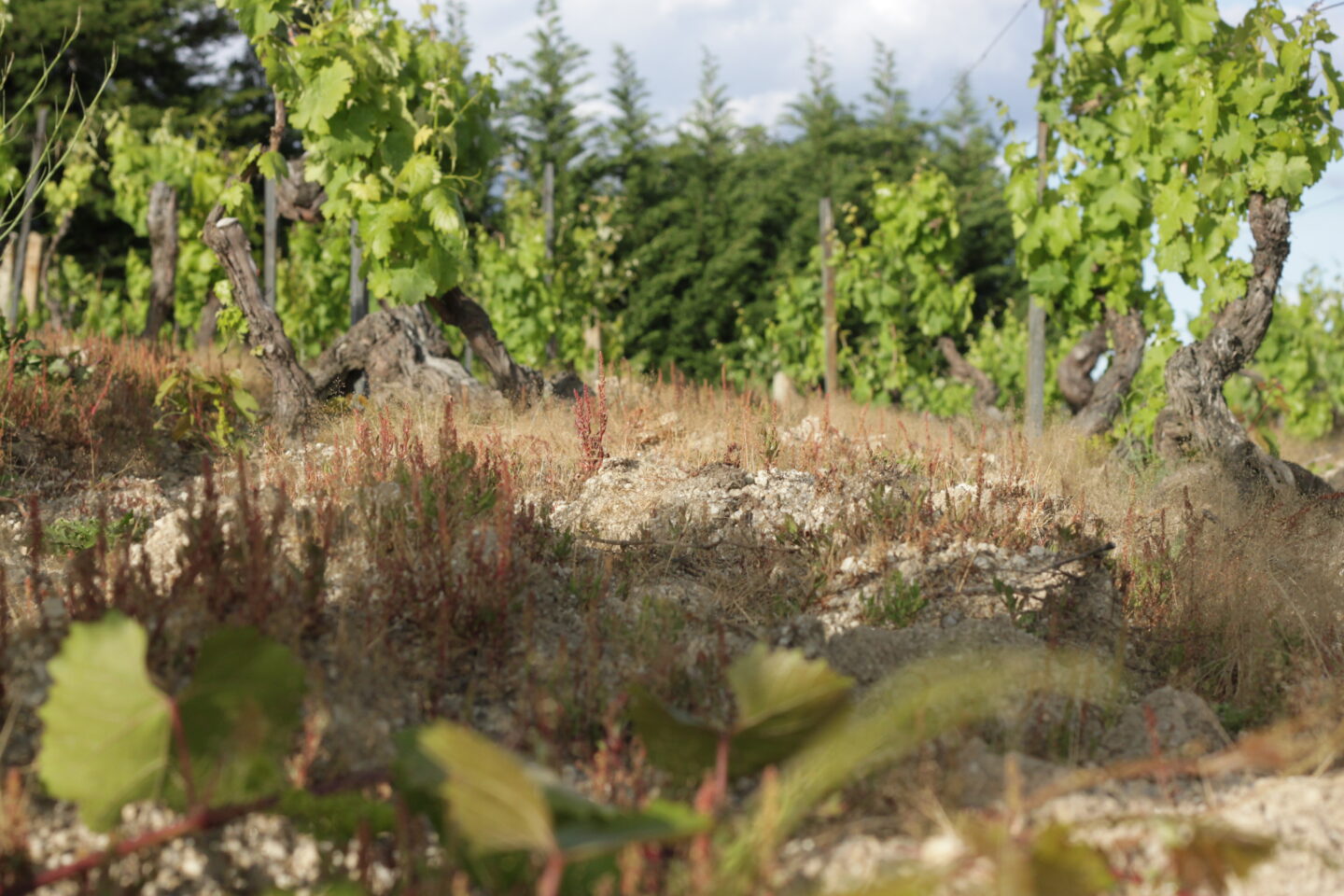 A region with a long tradition of table wines, typically blends of grape varieties, both white and red, in a continental area at altitude, surrounded by mountains (Estrela, Caramulo, Buçaco, Montemuro) that form a barrier to the Atlantic influence, with cold winters, summers with hot days but cool nights that allow the wines to remain fresh. High rainfall in spring and autumn, but filtering soils that are essentially granite, with some areas of schist. Dão produces fresh, floral whites and elegant reds that are full but balanced, fragrant, tannic, lively and fresh, with intense floral aromas and good ageing capacity. Although it has suffered from the emergence of the Douro and Alentejo regions, the Dão remains a historic region that is highly recognised for the quality and variety of its classic, balanced wines.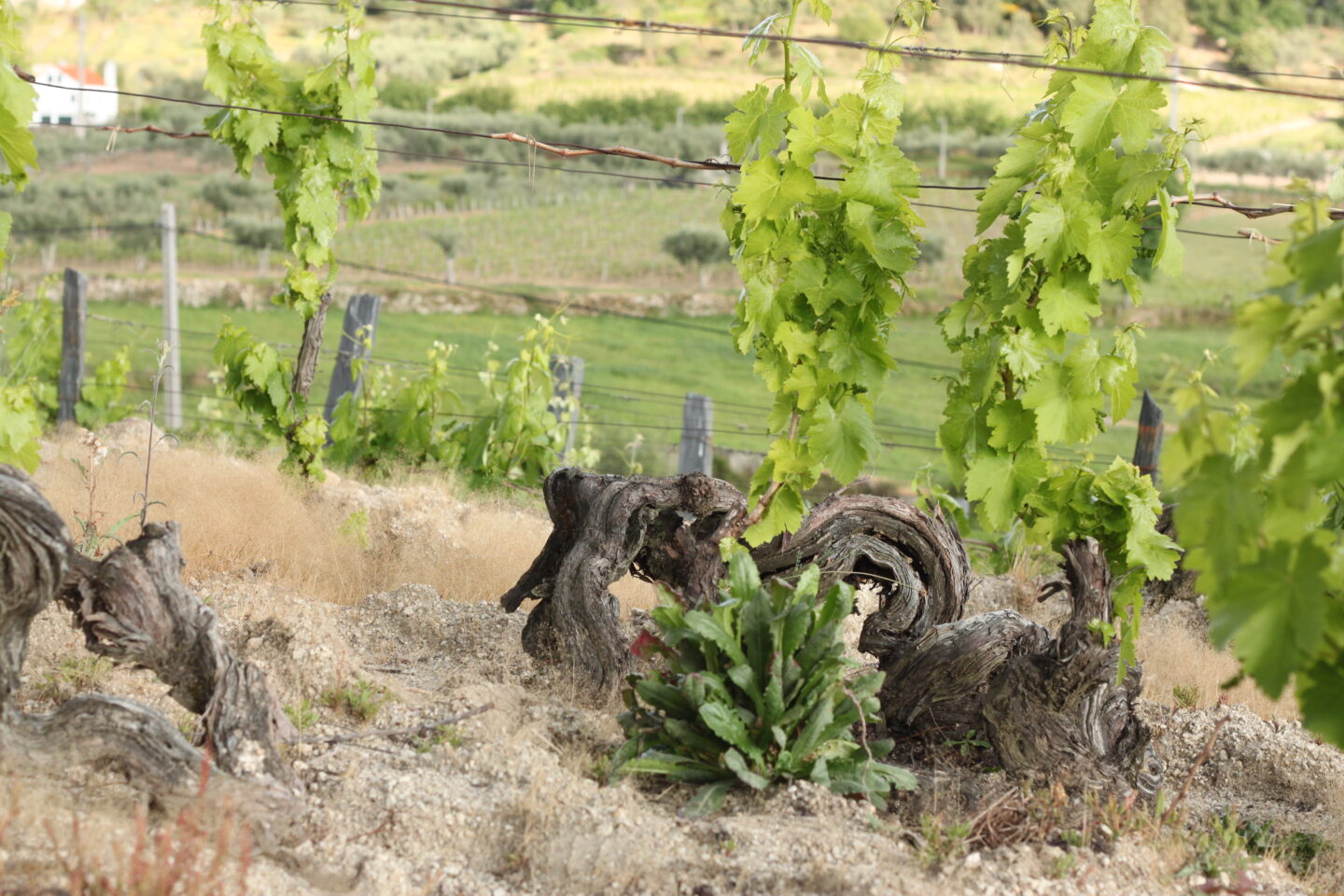 The varieties
Alfrocheiro
Alfrocheiro proliferates throughout the Dão region, with a significant presence in the Alentejo. It bears some resemblance to Bastardo and in some areas is called Bastardo preto. As it has low morphological diversity, it is considered a recent variety, probably planted after Filoxera. It has an early cycle, with early budbreak and early ripening. Very vigorous and productive, it is sensitive to rot and mildew. It produces wines that are rich in colour, with intense ripe blackberry and strawberry flavours and a fine tannin that allows them to be consumed at a young age.
Baga or Poeirinho
Probably originally from Dão, where it shows the greatest clonal diversity, Baga is now planted in greater numbers in Bairrada. With large, compact berries and a thin, late-ripening skin that makes it sensitive to rot, it needs sunny, dry summers to reveal its full potential. In Atlantic-influenced climates, it can produce deep wines with firm tannins and strong acidity, capable of ageing in an aromatic range that mixes flavours of red fruits, woods and spices. Quinta da Vacariça, Quinta das Bágeiras, Quinta da Serradinha, Luís Pato, Niepoort are good examples of its monovarietal expression.
Jaen
Also known as Mencia in Spain, it is in the Dão that this grape variety is most found and best expressed. A very vigorous, early-ripening grape variety with a low concentration of colour, alcohol and acidity and sensitive to fungal diseases. More rustic, perfumed, soft wines with intense cherry aromas. Widely used in blends in Dão, Beira Interior and Trás-os-Montes and in the monovarietal version in João Tavares de Pina's wines.
Rufete
Also known as Tinta Pinheira, Rufete is native to the north-east of Portugal (Beira Interior) and is genetically a relative of the Prieto picudo from the Castilla León area in Spain. Demanding in the vineyard, it ripens late, making it susceptible to mildew and rot. It adapts best to regions where it can reach full ripeness. Wines with little alcohol and colour but with plenty of acidity.
Tinta Roriz or Aragonês
It has many synonyms, from Tempranillo in Spain to Tinta Roriz in the north of Portugal and Aragonês in the south. Probably originally from the Ribera del Duero, where the continental climate and altitude give it a more complex expression. Of medium maturity, as is its production. Widely used in blends throughout the country, these are wines that have some body with black fruit flavours, their productivity has to be controlled and the level of ripeness is fundamental to avoid the vegetable side such as overripeness.
Touriga Nacional
Probably originally from the Dão region because it has the greatest diversity of clones in that area, it is now planted in all Portuguese regions and around the world, gaining great prominence in the 1990s and 2000s and considered one of the ambassadors of quality and prestige for Portuguese single varietal wines. Very fertile, robust and vigorous, with a very anarchic bearing, it has a moderate yield. It has a very unique aroma with a very perfumed expression of violet, bergamot and tea. It is the basis of many blends in the Douro and Dão but has also been very popular in the monovarietal version.
Bical
Originally from the centre of Portugal (Bairrada and Dão), it is also found in the Serra d'Aire e Candeeiros area under the name of Arinto de Alcobaça or Borrado das Moscas. A fairly precocious variety, it maintains a good balance and can produce fleshy, mineral wines on limestone soils and in not too sunny exposures.
Cerceal/Cercial
Planted in various regions, it has different names depending on the region: Cerceal Branco (Dão and Douro), spelled Cercial in Bairrada, not to be confused with Sercial da Madeira, which would be identical to Esgana Cão. Cercial da Bairrada has compact bunches that are sensitive to rot. It produces light, fresh wines with pronounced acidity, which is why it is used in blends.
Encruzado
The emblematic grape variety of the Dão, where it plays an equivalent role in white wines to Touriga Nacional in reds, it is a somewhat vigorous variety with small bunches. Whether used for blends or single varietal wines, it gives herbaceous and fruity wines in its youth, gaining body with ageing and on the lees, and its deep evolution in the bottle gives rich wines with a subtle balance. In the Dão, Quinta da Pellada, João Tavares de Pina and António Madeira present wines that reveal its versatility.
Fernão Pires or Maria Gomes
The most widely planted white grape variety in Portugal due to its adaptability to soils and climates and its production. It is also quite early ripening but can produce interesting wines in an overripe version, with a very characteristic aroma of orange, grapefruit and honey. It is used in blends in Húmus or Quinta da Serradinha wines under the name Fernão Pires, in single varietal wines in Tomaralmá wines and in Quinta das Bágeiras blends under the name Maria Gomes.
Malvasia-fina
Also known as Boal in Madeira, this grape variety is native to the Douro and Dão regions. Easy to grow and very productive, it gives wines with good acidity and alcohol for blending wines in the Dão. In Madeira (Boal) it is a sweeter style of wine than Verdelho and less sweet than Malvasia (Malmsey).