Vinho ao Vivo 2018, Festival Europeu do Terroir, 13 e 14 de Julho
Entrevistas realizadas por Nadir Bensmail d'Os Goliardos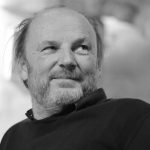 1. Burgenland today : from famous late harvest to dry white and red terroir wines?
Todays Burgenland was once within the Hungarian kingdom producer of the most famous, prestigious and expensive wines for centuries.
Especially the sweet wines were highly acclaimed.
A lot of things changed within the last 100 years, 2 wars, iron curtain, political systems which were not specifically friendly towards wine culture left its traces.
In Burgenland we lost most of the traditionally ways of distribution and even worse confidence about the region itself. The result was an avalange of wine copies till today.
Within the region surrounding Sopron/Ödenburg ( this city is meanwhile in Hungary but historically it was the center of todays Burgenland and its wine distribution) there was a great history on red wines. "Ödenburger Blaufränkisch"  was an important and famous brand which was sold around the world.
2. Blaufrankisch, Sant Laurent, Zweigelt, all red grapes, where are the indigenous white varieties?
Besides Blaufränkisch, St. Laurent is truly excellent but quantities are tiny, and Zweigelt which is a crossing between those 2 is from my point of view as a single variety wine less interesting.
I started to work with Blaufränkisch because it was always ours, and from the very beginning i was focusing on a pure interpretation.
I tried to rebuild confidence towards our substance – soil, climate, variety and cultural heritage – with an interpretation as closed as possible to these ingredients.
Meanwhile we started as well to experiment with dry withes, based on Grüner Veltliner which especially on the limestone sediments of the pannonian sea are very promising.
Historically the predominant white variety was Furmint which is still widely planted in some regions in Hungary like f.i. in Tokay. Most of those plantation disappeared after phylloxera, and were replanted by more Austrian varieties like Grüner Veltliner, which is still the most widely planted white today.
We are planting meanwhile again Furmint. There is a little renaissance taking place with this variety in Burgenland, which  is definitely good
3. Mittelburgenland inside the whole region?
The Story of Mittelburgenland is a very special one.
From my point of view it is extremely interesting because climatically its less influenced  by the Lake Neusiedl  than the north. Elevation in average a 100 meter higher, that leads to  a longer vegetation period which is extremely positive for a phenolic-sensitive and high in acid variety like Blaufränkisch. A slow and long ripening period develops there great phenolic maturity and aromatic complexity. Unfortunately the most producer there believe in an anonymous, internationally style, very rich and loads of new oak.
In todays wine world you find predominantly 2 ideas of wine:
Wines where the place ( soils, variety, culture…) is following the style -this is what you can see a lot in Mittelburgenland.
And wines where style is following the place!